I am so excited to introduce you to my new blogging buddy, Lauren, today. We just recently "met", but have already figured out that we have so much in common! She has some really genius ideas on her super cute blog, so please go check it out and show her some love for me!
xo. Hilary
~~~~~~~~~~~~~~~~~~~~~~~~~
Hi All! My name is Lauren & I post over at
The Crafty Ginger
. I am a wife, hairstylist, zumba instructor, DIYer & shopping addict. I am also on
Pinterest
,
Instagram
,
Facebook
&
Twitter
, I would love it if you stopped by & said hi!
Today I will be showing you how to make your own dates cavas!!! I found a few ideas on pinterest,
here's one that I based mine off of
,
here's one that's simple but super cute
& the
last one you could just print up & stick in a frame
.
So, all you need is a cavas, paint & all your special dates!!! It might be better to use a stencil or something. It's hard to make sure it's all even & the paint is even thickness.
A big thank you to Hilary for letting me do a guest post over here!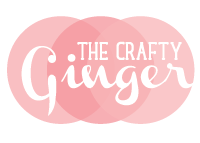 ~~~~~~~~~~~~~~~~~~~~~~~~~
Very, very cute! I'm thinking this would be a great anniversary gift for my husband in July!
Happy Monday everyone :)